The Best 5 Restaurants in Hoi An ancient town can not be ignored
Wed, 26/06/2019
2826 viewed
0 commented
Hoi An is famous not only for the Old Town and tailor shops, but also for exotic culinary delights. Many reputable chefs love coming to the city to open their restaurants as well as share their love of cooking with the tourists. Those restaurants serve up traditional Vietnamese dishes, which also add a huge amount of creativity and flair to their plates. This helps Hoi An cuisine become irresistible and unforgettable. Whether you would like to taste Indian, Mexican, Italian or Japanese gastronomy, the city promises to make your satisfaction reach the top-notch position.
Plus, most of the restaurants here have their own exquisite settings, such as the edge of the rivers, the streets of the Ancient Town, or even the comfy beachfront bars.
The
best restaurants in Hoi An
are clearly shared as follows.    
1. Morning Glory
Morning Glory stands out as one of the excellent culinary highlights you should not miss during a
tour to Hoi An
. The menu here is diversified and attractive, revolving around the town's family dishes and specialties. While each food is delicious and fresh with impressive flavor, the staffs here are also very lovely and attentive. Although the price is high for the local standard (about $5 to $8 per dish), you surely get what you pay. Some gourmet dishes you should try once include Cao Lau, White Rose dumplings, Quang noodles, crispy pancakes (Banh Xeo), Pork Belly, BBQ chicken, delight shrimp curry, or green mango salad.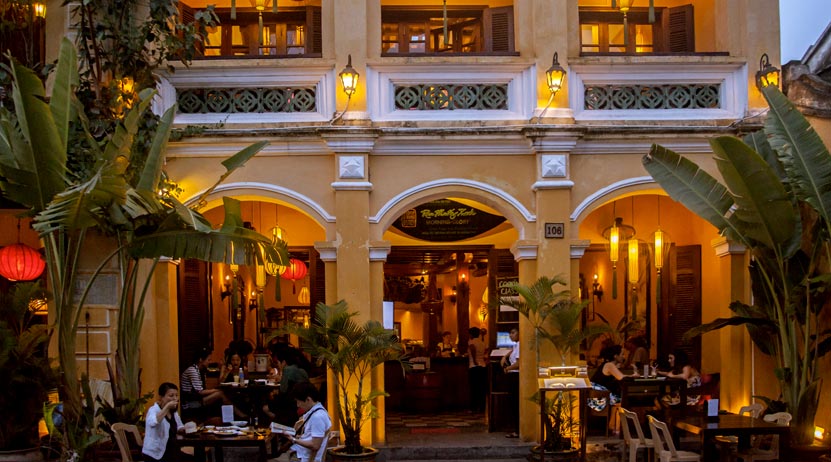 Interestingly, the open kitchen located at the center of the restaurant can make you feel inspired to watch and take part in a cooking class right now!  
Address: No. 106 Nguyen Thai Hoc Street, Hoi An City
2. Dingo Deli
At present, Dingo Deli Restaurant is ranked the 2
nd
position among many reputable restaurants in Hoi An. So, don't skip it if you travel to this city. It is not only a restaurant for locals to enjoy, but also a place for expats to lessen their homesick and fulfill their wish for home-feel dishes. It is possible to find your plate of favorite here!  
Along with eating, you are able to visit the restaurant simply to enjoy a cup of coffee or stay all day. Don't mind chatting with friendly staffs since they can share with you some useful advice on
things do in the Hoi An ancient town
.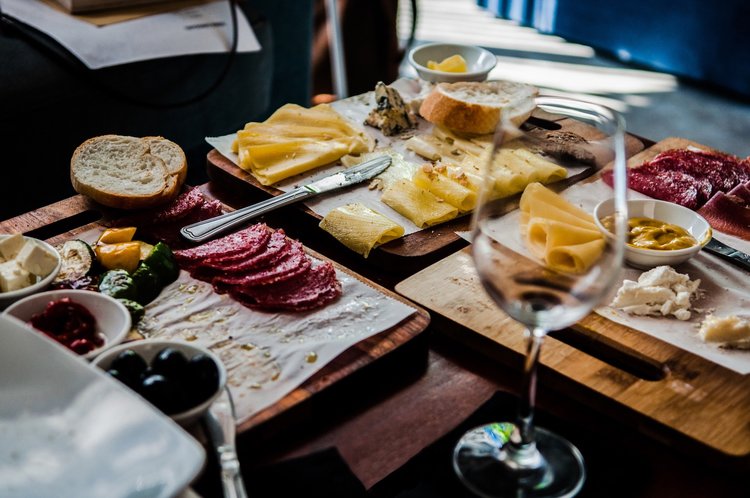 Address: No. 229 Cua Dai Road, Hoi An City
3. Mango Mango
The primary advantage of Mango Mango is its favorable location. Lying across the Thu Bon Rive opposite the Japanese Bridge, the restaurant surely gives you an unmatchable view of the Old Town, especially if you choose a table on the terrace when the sun goes down. Wonderful combo of dishes, excellent services, and acceptable price are exactly what draw a number of travelers here every day.  
Don't forget to enjoy the drinks as they are very cool. Besides, the cozy atmosphere and soothing music do create a flawless place for deep relaxation.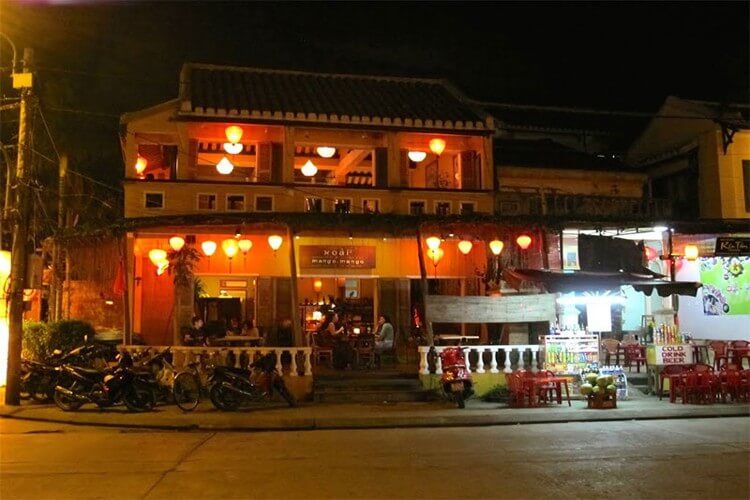 Address: No. 45 Nguyen Phuc Chu Street, Hoi An City
4. Ganesh
As its name suggests, this is an Indian restaurant in Hoi An, which is suitable for those who love Indian cuisine. Close to Thu Bon River, the eatery is usually full of guests, particularly in the dinner time. Ganesh serves both traditional Indian meals served in ample portions and Indian dishes cooked by Vietnamese styles. That's why these leave visitors mesmerized right at the first taste.  
Enjoying curries is a good idea when checking in there. Although the whole restaurant is not large, it is cozy and spacious enough to enjoy food with your buddies or families.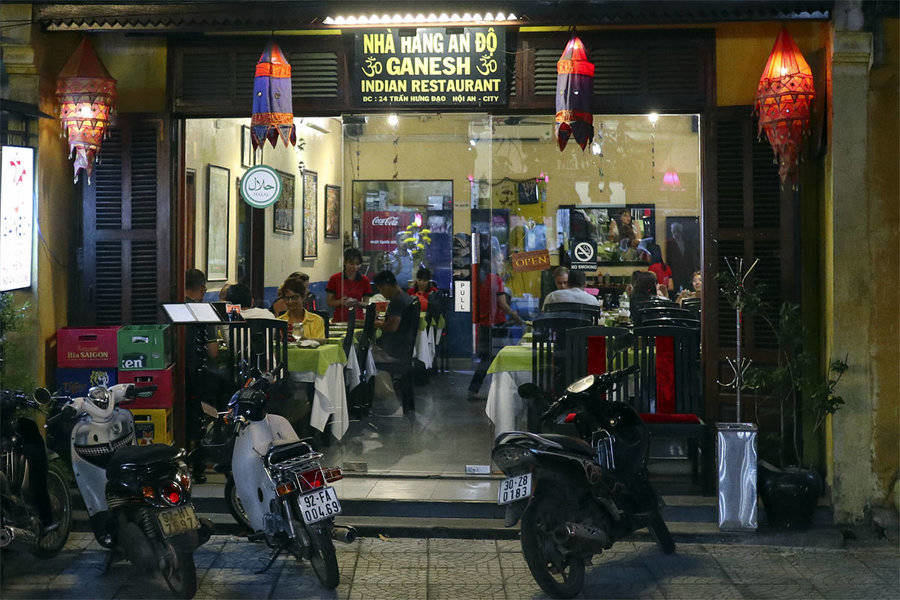 Address: No. 24 Tran Hung Dao Street, Hoi An City
5. Dac San Hoi An
Without a doubt, Dac San Hoi An restaurant becomes a perfect choice for those who would like to discover many specialties of
Hoi An
(such as Bao cake, cao lầu, spring rolls, fried wontons, etc.) in just one place. The most prominent feature is that the eatery's decoration truly reflects the traditional Hoi An characteristic, ranging from furniture to amenities. The menu is tasting and great, with irresistible dishes and excellent drinks. Cost per dish is reasonable, about $4 to $5.  
So, if you desire to savor the authentic Hoi An gastronomy, then nowhere is the great selection more apparent than in this eatery.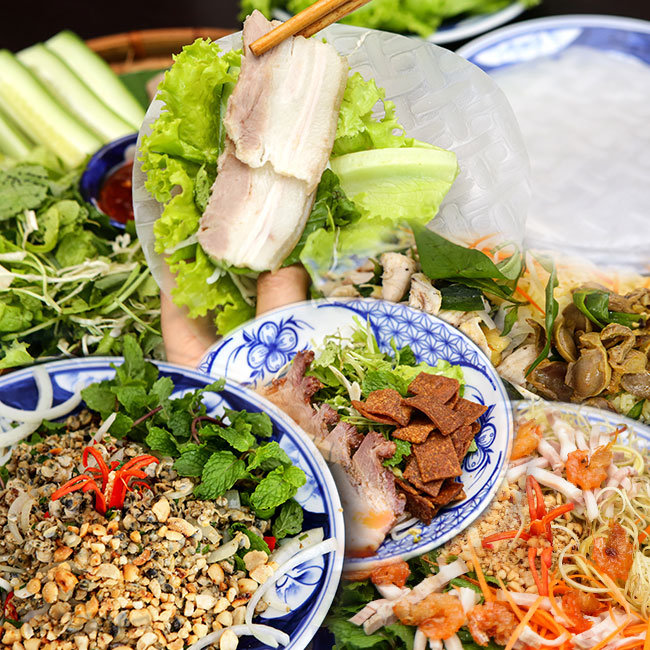 Address: No. 89 Tran Phu Street, Hoi An City
Other news