Top Best Restaurant in Vung Tau: Where to eat in Vung Tau city?
Tue, 25/06/2019
3829 viewed
0 commented
Vung Tau is a beautiful coastal city with bustling street corners, dreamlike beaches and a wide range of yummy foods, which make this city become a popular tourist attraction in recent years. If you are looking for which
restaurant in Vung Tau
that serves the best food with the best price, then, have a look at Viet Fun Travel's list below to have the best preparation for your
trip to Vung Tau
!
Visitors often choose a
restaurant in Vung Tau
that matches their standard and budget for their trip, therefore, restaurants in Vung Tau are divided into 2 categories, popular and luxurious one to suit visitor's budget.  
Luxury restaurants

1. Ganh Hao restaurant
Ganh Hao restaurant is a famous
restaurant in Vung Tau city
which is located at 3 Tran Phu Street, Ward 5. It opens from 7 am to 23 pm on weekdays. This restaurant is widely known by many travelers. Located in a prime location, not too far from the coast, Ganh Hao restaurant offers a spacious space and cool atmosphere. You can enjoy your meals and immerse yourself in the magnificent oceanic scenery at the same time.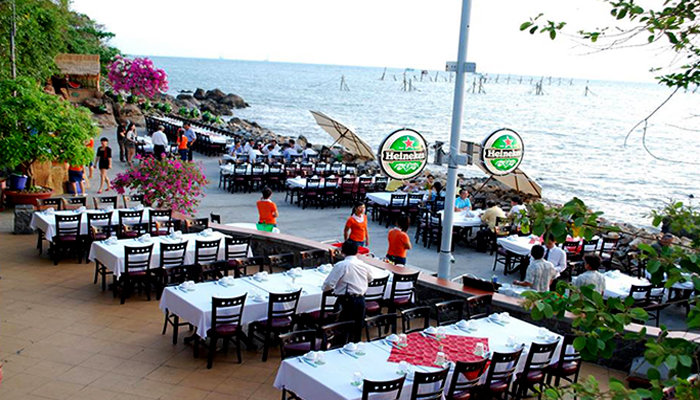 The menu of this restaurant is very diverse, but mostly still fresh seafood. Some of its popular dishes are Mantis shrimp roasted with salt, fried fish, grilled oyster with cheese, roasted lobster with salt, steamed squid,... These dishes are must-try dishes that you should not miss when coming to this place.

2. Bamboo Restaurant
Bamboo Restaurant is located at 411 Thong Nhat Moi, Ward 8, Vung Tau City. The restaurant opens from 11 am to 23 pm all days. The space of Bamboo Restaurant is spacious and cool. It is decorated in a traditional way with simple colors, and cosy ambience. The staffs are friendly as well. The menu of this restaurant offers a wide range of dishes, including fresh and delicious seafood dishes. Although the price is quite expensive when compared to other restaurants in the area, the high quality of the food and serving quality are worth your money.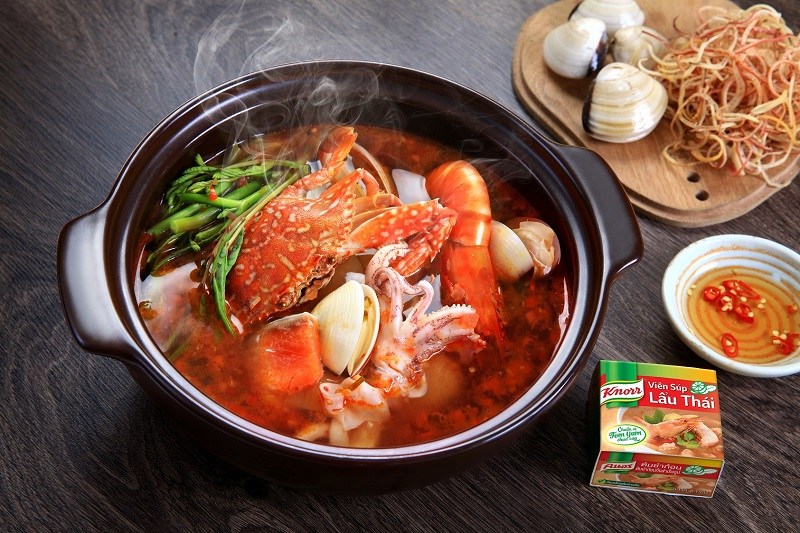 3. Thanh Phat Seafood Restaurant
Thanh Phat Seafood Restaurant is one of the attractive restaurants, which is very popular with tourists in Vung Tau. This restaurant has 2 branches: The first one is located at 334 Tran Phu, Ward 5, and the other one is at 121 Tran Phu, Ward 5. Thanh Phat Seafood Restaurant is the most popular seafood
restaurant in Vung Tau
where tourists can buy fresh seafood to bring home after the trip. In addition, you can enjoy delicious seafood dishes right here. This restaurant serves various dishes such as flower crab served with tamarind sauce, goby fish cooked with sauce, spicy hotpot, grilled lobster with cheese, nutritious oyster porridge, ... These are some of the must-try dishes of this
restaurant in Vung Tau city.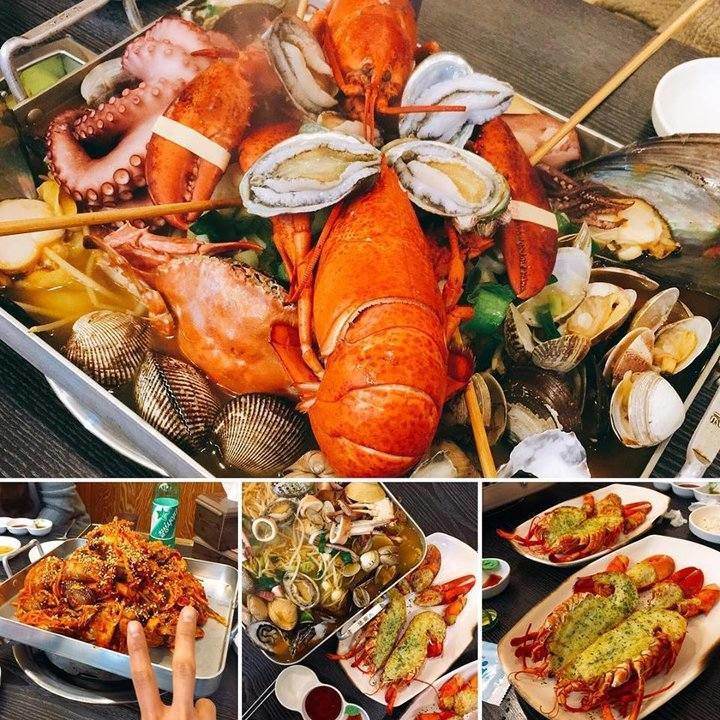 4. Lam Duong Restaurant
Lam Duong Restaurant is located at a pretty location, right at 125B Tran Phu, Ward 5, Vung Tau City. The space of this restaurant is very clean and spacious, right next to the sea, so the view is very nice. Raw materials for processing dishes are fresh and delicious seafood, so the dishes are very tasty. However, some customers said that you have to wait quite long to have your meal served, due to a large number of diners.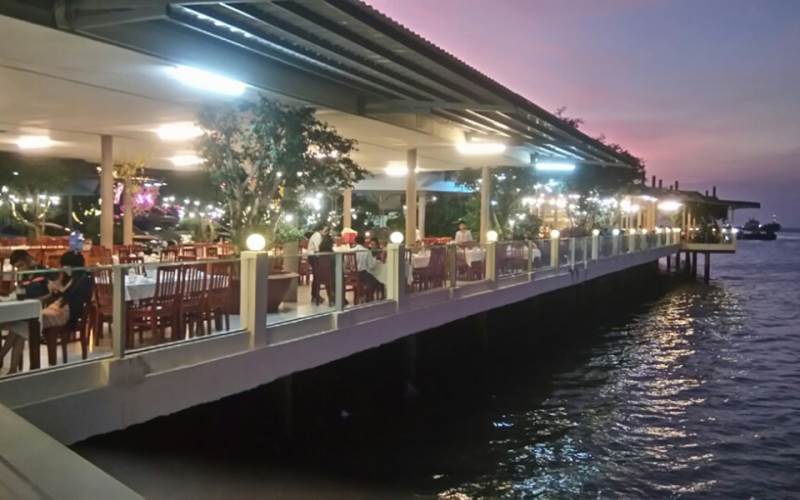 Popular restaurants with affordable prices

1. Oc Thien Nhien restaurant
Oc Thien Nhien restaurant is located at 245 Truong Cong Dinh, Vung Tau City. For those who are food lovers of dishes made from snails, this restaurant is definitely a place that cannot be missed. Space is filled with a cosy and warm atmosphere, not too crowded or overwhelmed so that diners can feel close and familiar. However, during the tourist season or on weekends, the restaurant is quite crowded.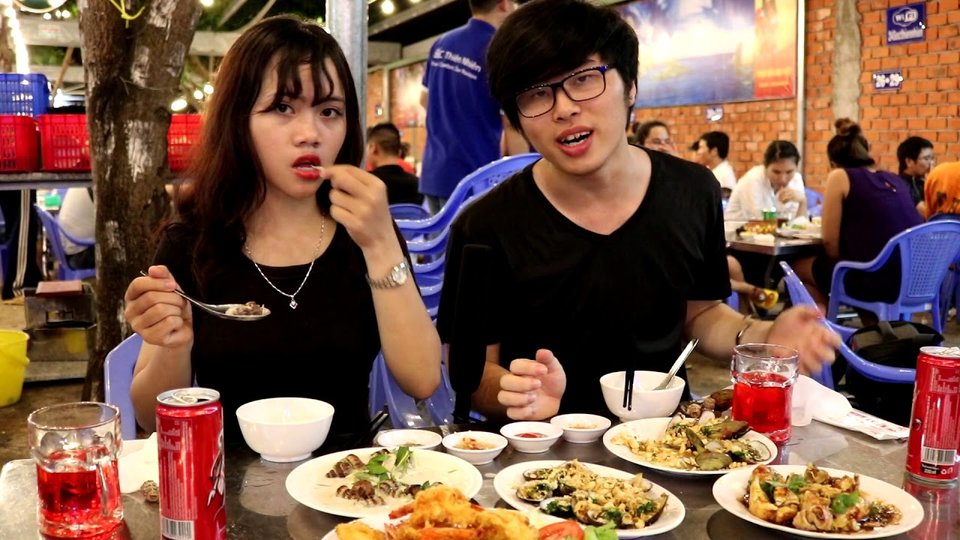 2. Oc 5 Tang restaurant
The famous Oc 5 Tang restaurant is such a popular
restaurant in Vung Tau
that most residents know about it. This restaurant is quite crowded on weekends, many diners visit this place from about 20 pm onwards. The address of Oc 5 Tang restaurant is at A12 Nguyen Thai Hoc, Vung Tau City. Although 5 Tang means 5 floors, diners often sit mainly in the sidewalk. The seat is quite spacious so it's okay. In addition to snail dishes, the restaurant also serves grilled octopus, flower crab with tamarind sauce, Mantis shrimp...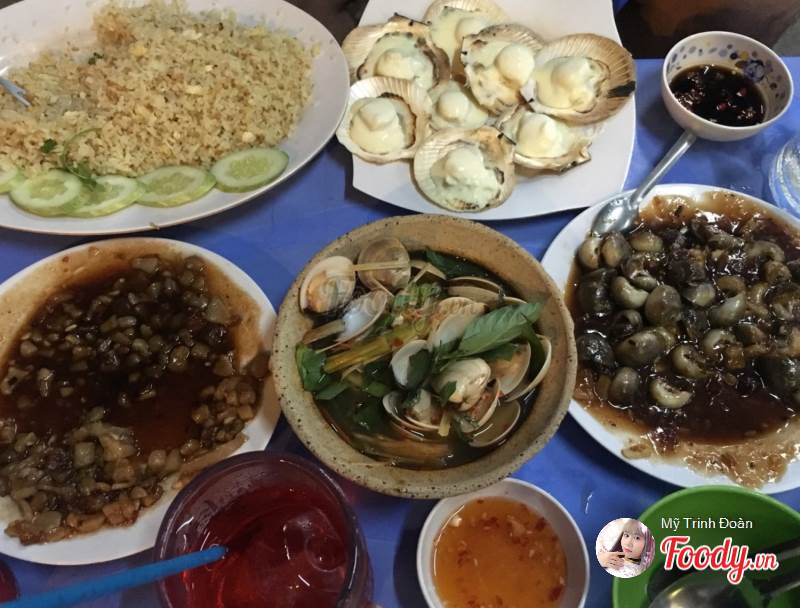 3. Mrs Nen restaurant
For those who love grilled foods, it is certainly impossible to ignore this address, Mrs Nen restaurant is located at 6 Tran Phu, Vung Tau City,  and it opens from 3 am and close at 11 pm, all weekdays. The grilled dishes are always delicious, and tasty. On windy days, there is nothing more wonderful than coming here with your friend to enjoy the deliciously grilled seafood. Grilled octopus is one of the dishes that are considered to be the "soul" of this restaurant that all diners coming here should call at least one plate.  
4. Ms Ba's Banh Khot
Ms Ba's Banh Khot or Vietnamese mini pancake is one of the famous food brands in Vung Tau, the address of this restaurant is at 1 Hoang Hoa Tham, Ward 3. It opens from 7 am and closed at 22 pm on weekdays. Banh Khot is considered by customers to be delicious, whether it is meat or shrimp fillings, it always makes diners satisfied. Banh Khot is served with fresh vegetables, herbs, sweet and sour fish sauce. You can easily find this restaurant as it is so popular and famous.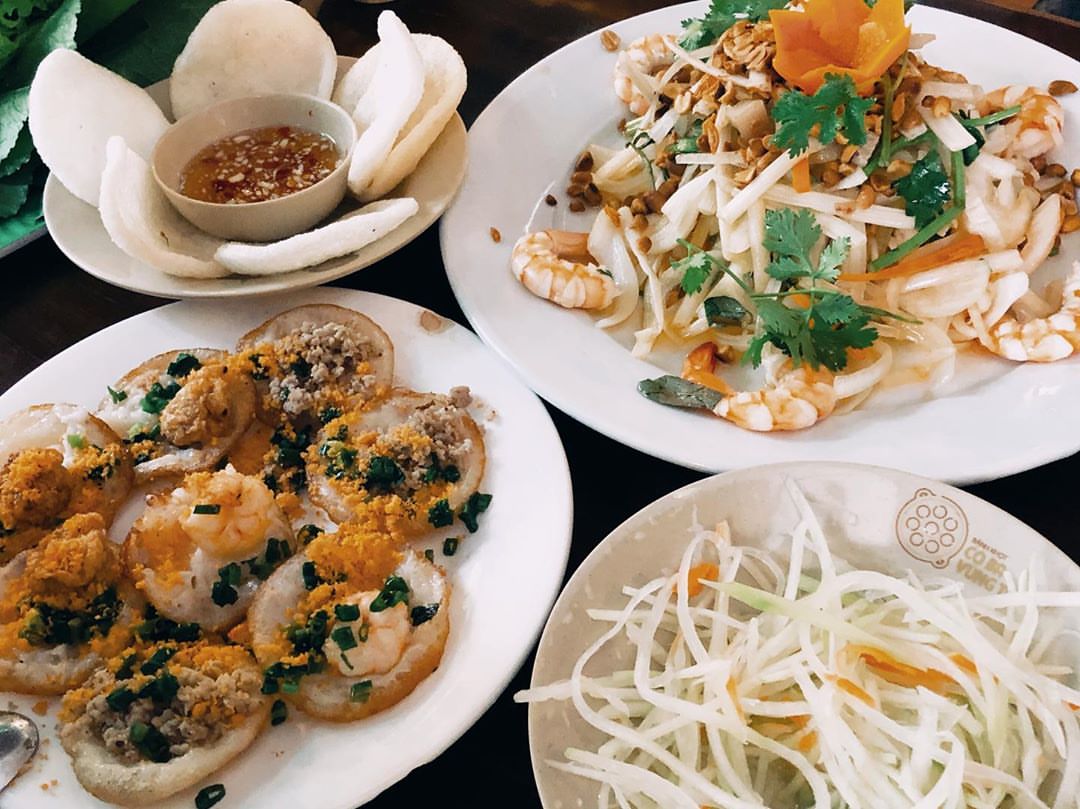 5. Stingray hotpot
-
Truong Cong Dinh stingray hotpot:
Truong Cong Dinh stingray hotpot is located at 40 - 44 Truong Cong Dinh,
Vung Tau city
. It opens from 9 am to 10.30 pm all weekdays. A simple stingray hotpot with affordable price will satisfy every diner. The broth filled with lemongrass fragrant, along with soft stingrays, served with vermicelli rice and raw vegetables are certainly delicious.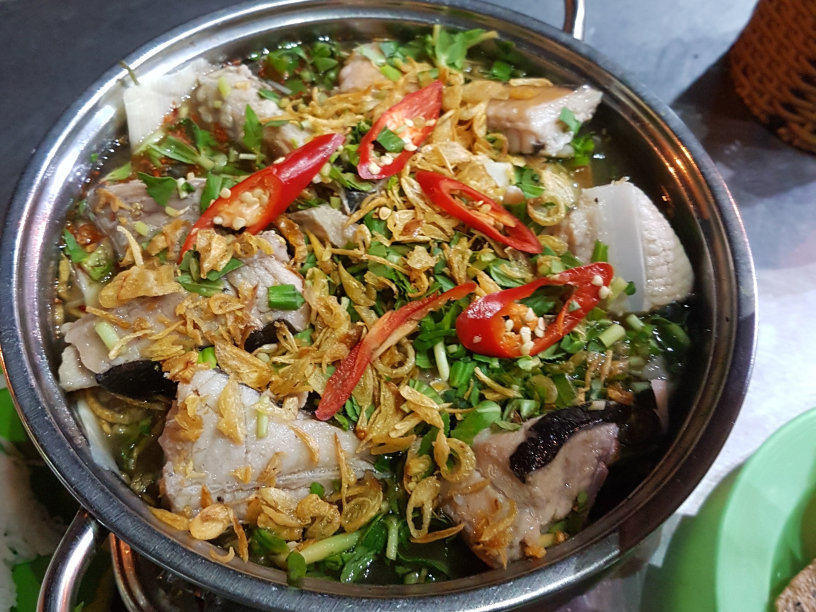 -
7 Luom Seafood Restaurant:
This restaurant is spacious and clean, the design is quite luxurious but the price still affordable. Address: 37 Nguyen Truong To, Ward 3, Vung Tau City.
-
Ut Muoi:
Fresh and delicious hotpot, with a large, clean space. Address: 16A Truong Cong Dinh, Vung Tau city.
Looking for a popular restaurant in Vung Tau which matches your demanding and budget becoming much easier now. Viet Fun Travel wishes you a trip full of joyness.
Other news