Top Best Things to Do in Long Xuyen City When you visit
Fri, 28/06/2019
4804 viewed
0 commented
Long Xuyen city is considered an important cultural, political and economic center of An Giang province. It is the 2nd largest city in
Mekong Delta
, only bustling after Can Tho city, located about 190 km from Ho Chi Minh and regarded an attractive tourist destination with many spectacular architectures, many beautiful natural landscapes that impress tourists. So would you like to explore Long Xuyen once to create your own life-lasting memories? If you do, please keep track of Long Xuyen travel experiences 2019 with Viet Fun Travel and allow us to be a part of your unforgettable journey to Long Xuyen.  
What to do in Long Xuyen?
Long Xuyen has a gentle and charming beauty with golden rice fields, with fragrant incense from jaggery, with hospitable locals and many attractive tourist spots. Let's join Viet Fun Travel to discover top tourist attractions in Long Xuyen.  
Memorial house of President Ton Duc Thang
This place is considered to be among the top tourist attractions in Long Xuyen. When you come here, you will have the opportunity to see the temple with unique construction design, a souvenir house that holds a lot of artifacts and documents about President Ton Duc Thang's career, and also to discover the ancient wooden house where Uncle Ton used to live. Visiting this place, you will surely gain lots of interesting information and experiences.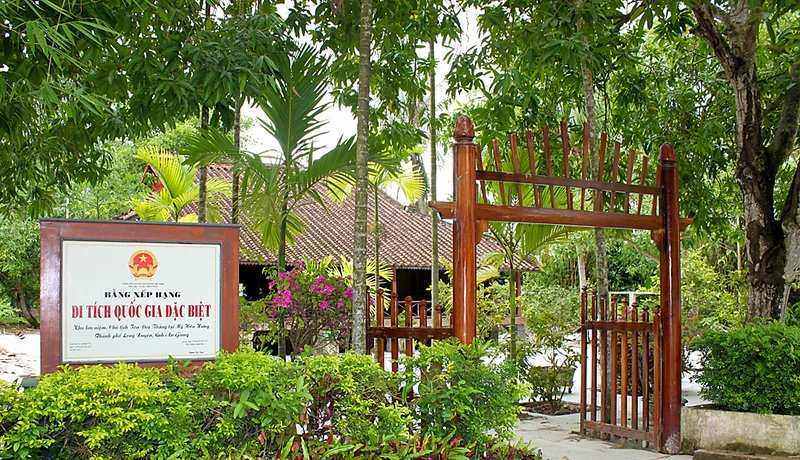 - Location: My Hoa Hung Commune, Long Xuyen city, An Giang province, on Ong Ho islet.

Nguyen Du Lake
If you do not know where to go when traveling to Long Xuyen, don't hesitate to visit Nguyen Du Lake. In the past, this was a branch of Hau River, but due to sedimentation and gradual separation, it became Nguyen Du Lake. The surroundings of the lake are designed as a modern park which has become one of the most beautiful parks in Mekong Delta.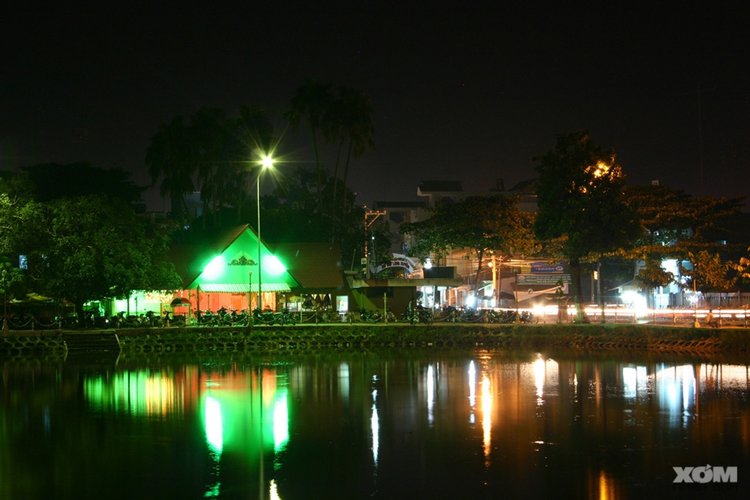 - Location: The lake is located between Le Loi and Nguyen Du streets, in My Binh ward, Long Xuyen city.

Ong Bac Pagoda
This is a famous pagoda which is over 100 years old. When you come here, you will not only discover the unique building design of the pagoda, but also be able to see a lot of high-value ancient relics.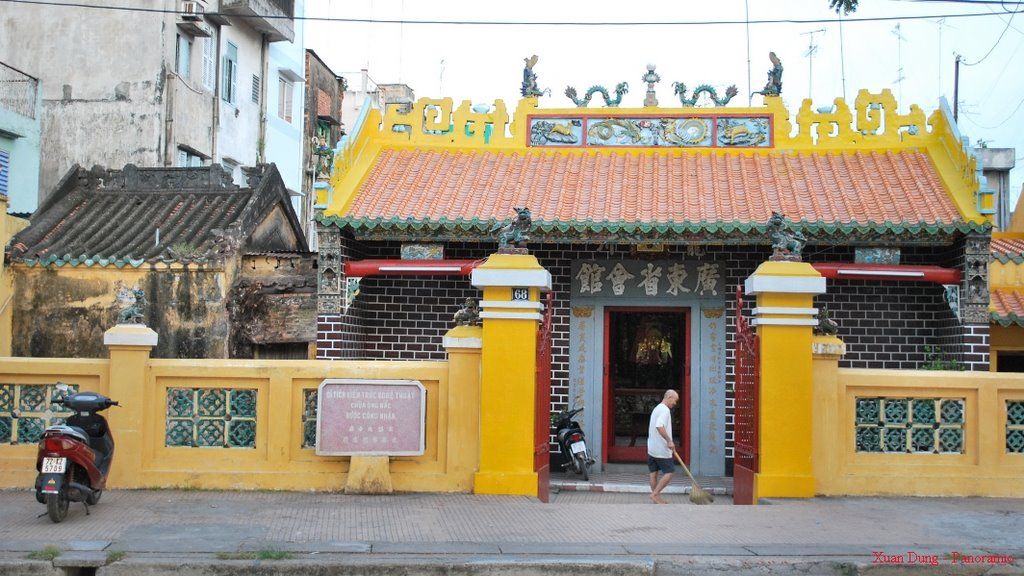 - Location: Ong Bac Pagoda is located on Pham Hong Thai Street in My Long Ward, Long Xuyen City.  
Long Xuyen floating market
When it comes to your mind about Mekong Delta tourism, what comes up first in your mind will undoubtedly be the lively image of floating markets. Long Xuyen floating market gathers very early in the morning from 5am until 9am daily. Every morning there are hundreds of boats gathering on Hau River and start the interesting activities of buying and selling goods on the river. Unlike other famous floating markets in Tien Giang or Can Tho, this floating market still maintains the lifestyle of a typical floating market in Mekong Delta which has not been commercialized too much.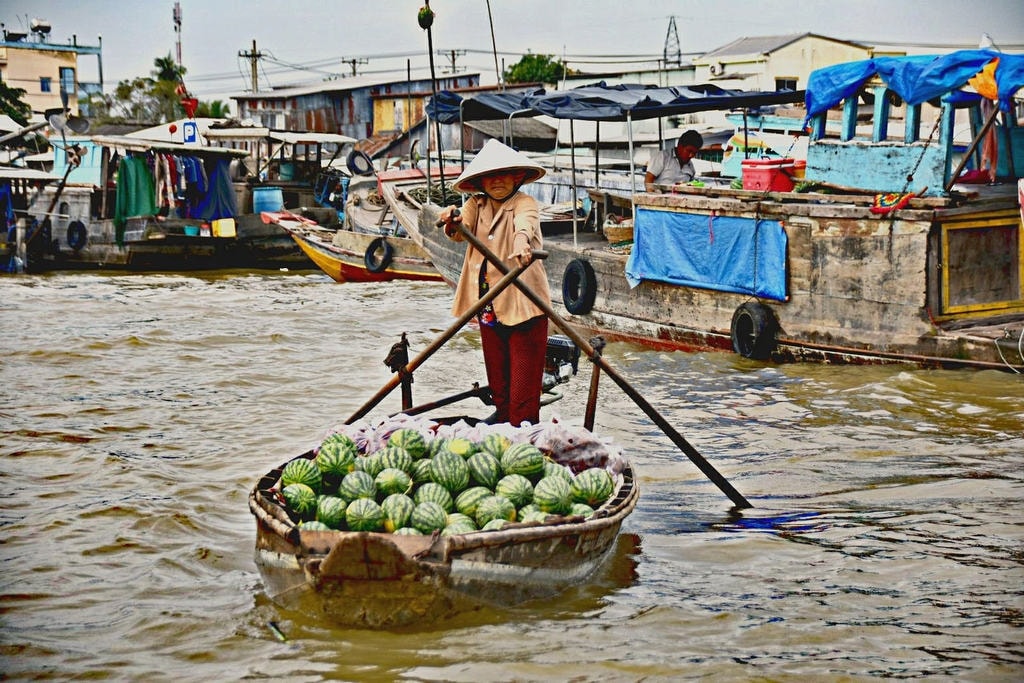 Here, you not only experience the life of trading on boats but also enjoy a lot of delicious and attractive dishes in Long Xuyen such as: sweet banh canh, pale banh canh, banh tam, banh bo, hu tieu, red bean sweet soup, coffee ... The time when the floating market is crowded and bustling most is around 6 am - 8 am every day.  
An Giang Museum
An Giang Museum is the place where you can learn about the development history and cultural beauty of An Giang province over the course of time. If you a fan of history, don't skip this spot.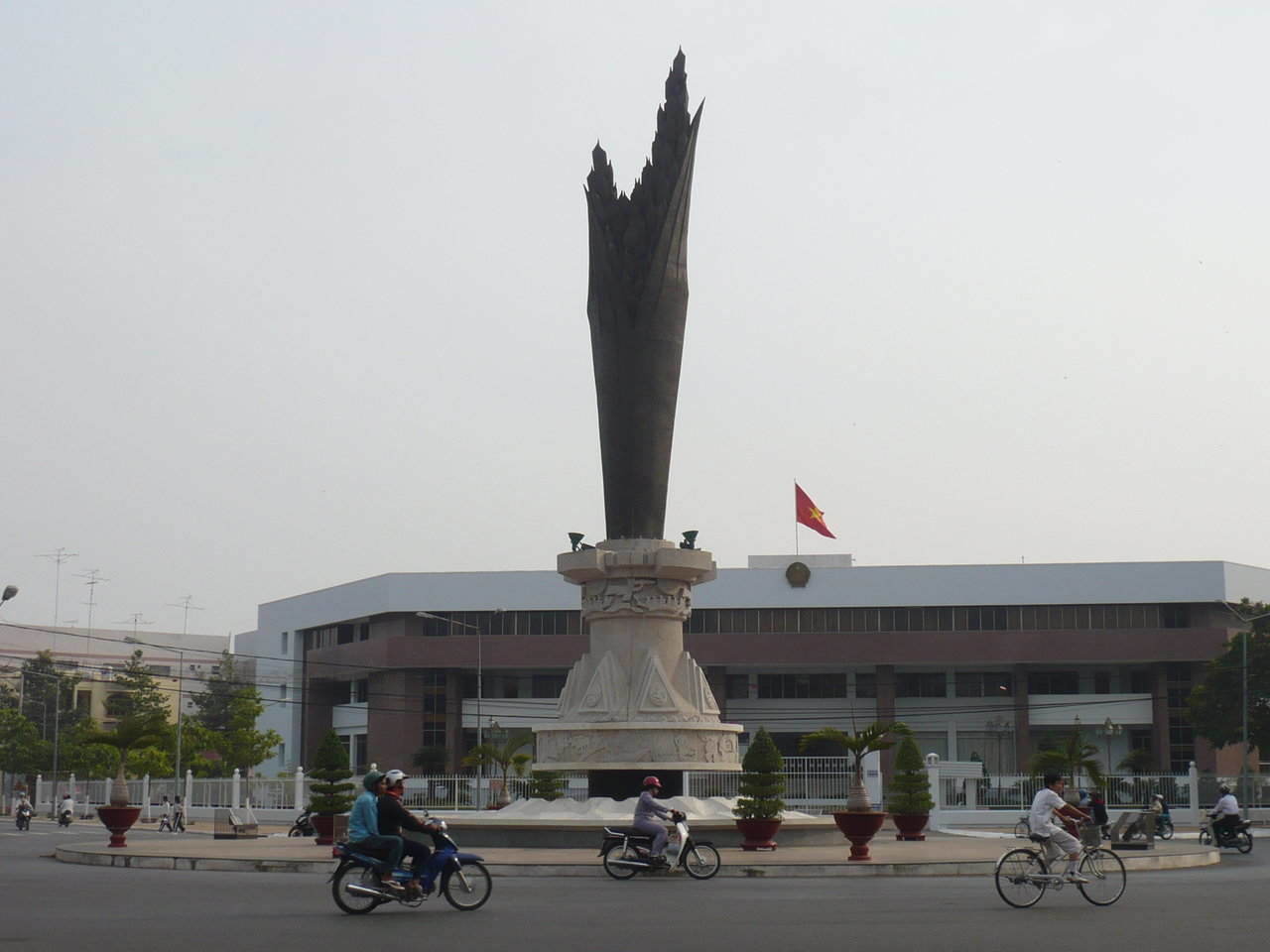 - Location: An Giang Museum is located on Thoai Ngoc Hau Street, My Long Ward, Long Xuyen City.  
What to eat in Long Xuyen?
For a perfect and complete Long Xuyen trip, visiting famous tourist sites in Long Xuyen is not enough, because the culinary discovery here is also an indispensable experience. There are many delicious dishes, varying in flavor and form, but to enjoy the full taste of this land, you should not miss some delicious dishes, the most famous specialties in Long Xuyen such as: fish sauce hot pot, crab soup hot pot, rice pancake, and especially fish rice noodles. Fish rice noodles is a rustic dish but once visitors have a go at it, they will never forget the taste.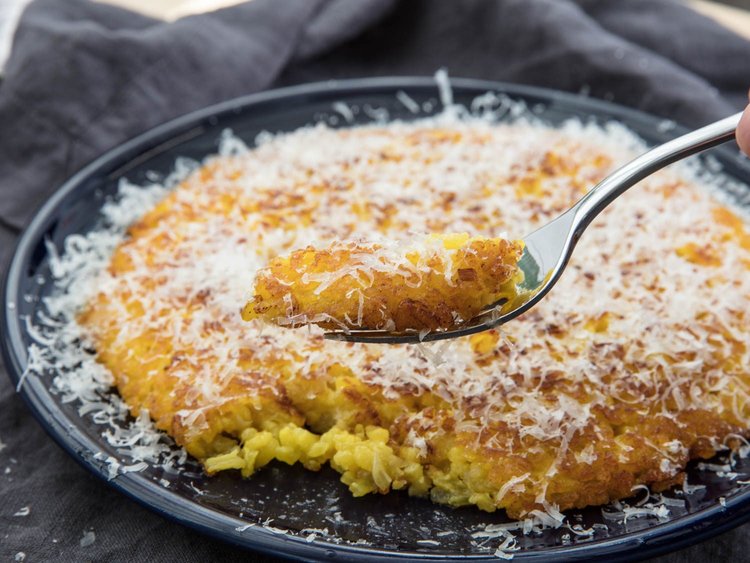 Cooking fish rice noodles is not too complicated; however, it requires a skillful and meticulous cook. Raw materials to make this dish are very simple, only calling for snakehead fish, broth, fresh vermicelli (noodle) and some vegetables. Long Xuyen fish rice noodles with the sweetness of broth, the greasiness of fish, the spicy taste of lemongrass with a little bitterness of vegetables make this dish irresistibly delicious. Not only attractive to locals, Long Xuyen fish rice noodles also attracts both domestic and foreign tourists to come and enjoy. You can go to some small restaurants along Le Loi Street (My Binh Ward, Long Xuyen City, An Giang Province) to enjoy this typical fish rice noodles.
Viet Fun Travel offers
several tours 3-day to Long Xuyen (An Giang) here
.  
Where to go shopping in Long Xuyen?
If you are wondering where to shop when traveling Long Xuyen, just go to Long Xuyen market in My Long ward. The market is spacious with an area of more than 18,100m2 and has a lot of large and small booths which sell a variety of goods for you to choose ranging from clothes, shoes, souvenirs, handicrafts ... to Long Xuyen fresh food and specialties, all are available for choice.  
Conclusion
Given things to do in Long Xuyen, are you ready to take a trip to this beautiful city to explore its most tourist attractions and enjoy its irresistible dishes? Are you worried about " when is the best time to travel here"? Let us tell you this, you can come at any season of the year.
The weather here is cool and pleasant, which is ideal for your trip.
If you have any questions about how to get to Long Xuyen, where to go and what to eat when traveling to Long Xuyen, don't hesitate to enquire for a Long Xuyen tour or leave us a message. We will contact you as soon as possible
Other news